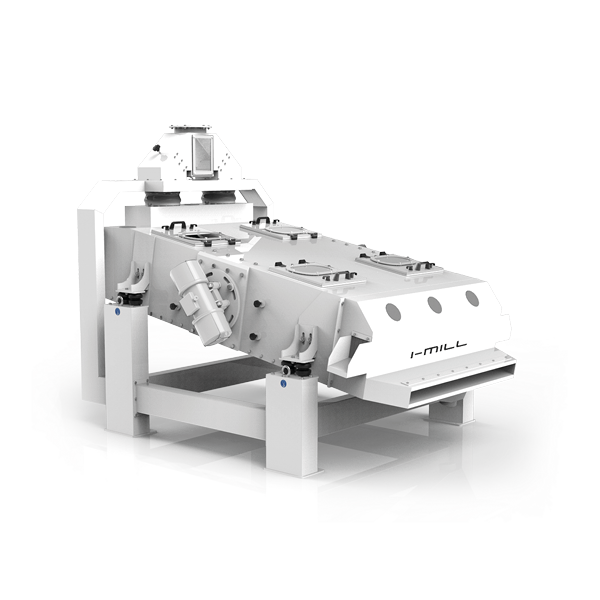 Grain Separator is used to separete fine and coarse impurities from
grains and similar granular products in food industry.
The machine consists of two deck sieves, and side-mounted vibro motors
for an efficient separation process. The Grain Separator can be used
for both pre-cleaning and cleaning purposes in grain milling plants.
Sturdy Structure
Hygienic Design
High Efficiency
Suitability for a Wide Range of
Cereals
TECHNICAL SPECIFICATIONS​
TECHNICAL FEATURES

Model

Capacity (t/h.)

Motor Power

(kw)

Weight (kg)

Dimensions (mm)

Silo

Cleaning

Net

Gross

packing

Gross Wooden Box

A

B

C

D

E

H

IMGS 60X100

5

2

2X0.185

360

510

340

1970

1010

Ø127

Ø127

Ø120

1000

IMGS 60X150

7

3

2X0.185

480

155

255

2415

1160

Ø127

Ø127

Ø120

1500

IMGS 100X100

8

4

2X0.35

520

265

365

1970

1550

Ø127

Ø127

Ø120

1000

IMGS 100X150

15

8

2X0.35

590

180

280

2415

1550

Ø139

Ø139

Ø120

1500

IMGS 100X200

25

13

2X0.35

670

320

470

2950

1550

Ø139

Ø139

Ø120

1500

IMGS 150X200

65

20

2X0.35

1530

220

370

3160

2100

Ø250

Ø250

Ø120

1500