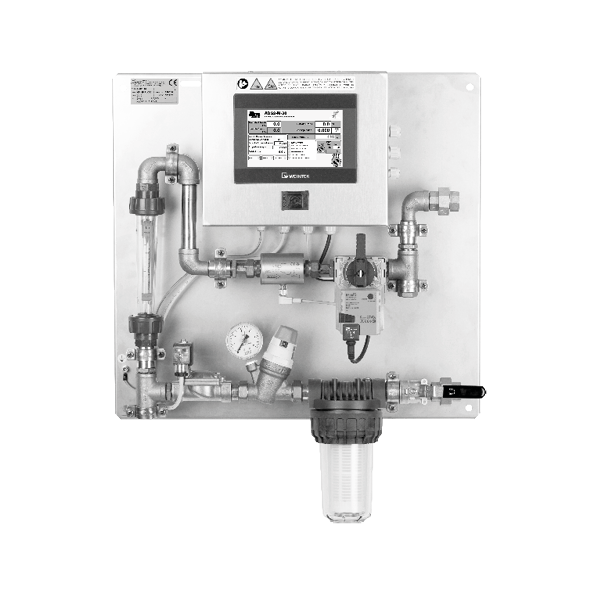 Automatic Dampening Unit and Water Panel
IDS3 Dampening Unit is used to increase the moisture content of grains automatically, thanks to the measuring unit with microwave moisture sensor and a flow balancer.
The system is able to determine the moisture level with high precision in flow.
The product enters into the chamber and flows constantly, thanks to a funnel which limits the flow to 3 t/h.
Thanks to the microwave moisture sensor with built-in temperature sensor.
IDWP Water Panel is used for precise water dosing as required for dampening operation.
The humidity and flow values are transmitted to the PLC, which processes them and determines how much water to add to obtain the desired humidity.
TECHNICAL SPECIFICATIONS​
IDS3 - Automatic Dampening

Model

Capacity (t/h.)

Accuracy

Sampling frequency

Power Consumption (watt)

IDS3 30

3-30

+/-0,2%

25/sec.

10

IDS3 40

5 - 40

IDS3 100

10 - 100
IDWP - Water Panel

Model

Max Output

(lt/h)

PLC

Protection

Power Consumption (watt)

IDWP 1-15

1500

Siemens S7-1200

IP65

15

IDWP 1-30

3000